Being the girlfriend or wife of a billionaire is a dream come true. If you have always dreamed of being treated like a princess and living in the lap of luxury, being in a relationship with a billionaire could be your key to that life. Dating or marrying a billionaire will bring you all the glitz, glamour and material joys that you could ever have imagined, and even more than that. The usual impression is that billionaires essentially look for supermodels partners to serve as arm candy at big events. As you look through the list, you will realize that this is not always the case.
Remember, being the wife or girlfriend of the worlds richest men is no easy task. The billionaire wives and girlfriends featured on this list are constantly under pressure to uphold their billion-dollar images. A slip will attract brickbats and even more media attention. These billionaire wives and girlfriends are compelled to put their best Louboutin-clad feet forward at all times. Is it hard? Maybe, maybe not. The fact is, many of the women listed here are accomplished in their own ways. You will notice that these women are all in long-term relationships with their filthy rich husbands and boyfriends. What is their secret to snagging a billionaire? Read on to find out.
There is much more to Lucy Southworth than her blonde good looks. Unsurprisingly, Southworth did dabble in modeling. But since then, she has gone on to accomplish other things. Armed with a PhD in Bioinformatics from Stanford, Southworth also has degrees from Oxford and the University of Pennsylvania. She also had a medical work stint in South Africa.
Married to: Billionaire hedge fund manager Kenneth Griffin
The billionaire founder of Citadel found a brilliant Frenchwoman to be his partner. Not all billionaire wives are as independently successful. Anne Dias Griffin is no ordinary woman, and a good match for her billionaire husband. This Harvard MBA worked at Goldman Sachs and other companies before quitting to start Aragon Global, an asset hedge fund worth $160 million.
This Chinese-born American hottie is unwilling to be passed off as Rupert Murdochs arm candy wife. Deng is a talented networker who formerly headed one of Murdochs TV channels in China. She currently is a board member for the New Yorks Fund for Public Schools. More recently, she has been dabbling in the movie business, with Snow Flower and the Secret Fan being her first film outing.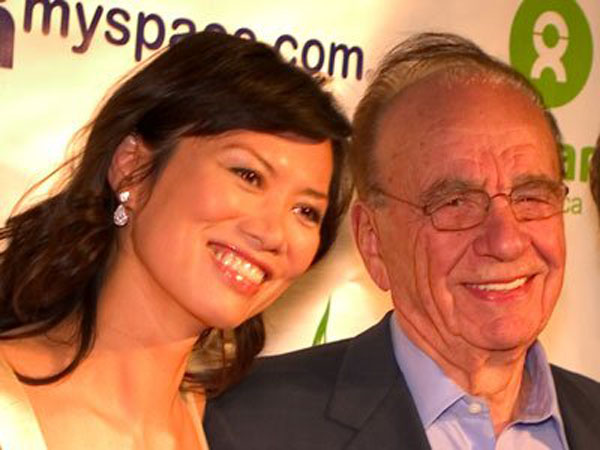 Susan had no reason to be a gold-digger when she married Michael Dell. Her father, a rich and famous cancer surgeon, ensured that she lacked for nothing. The multi-talented Susan is a terrific athlete and has even participated in the Ironman triathlons. You may have heard of the fashion label Phi. It was founded and chaired by Susan until the recession forced it out of business.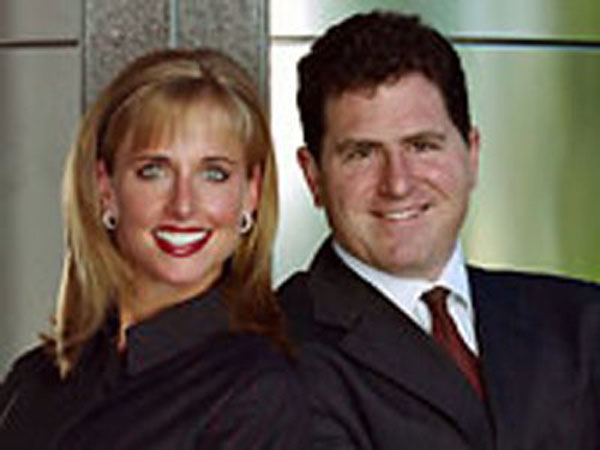 Priscilla Chans wedding to Mark Zuckerberg was relatively low-key considering the billions of dollars that the Facebook founder has to his name. Even her $4,700 wedding gown by Claire Pettibone was not exorbitantly expensive. Chan got her medical degree recently and wants to be a pediatrician.
The gorgeous Princess Ameerah is truly born to royalty. However, she is not content with merely living like a princess. American professors conduct classes involving the princess and other women students on the royal premises. Moreover, this princess shuns elaborate royal jewelry for simpler adornments instead.
Theirs is a marriage that has lasted two decades. This athletic lady is not content living off her husband Alisher Usmanovs millions either. Irina Viner serves as head trainer for the Russian rhythmic gymnastics team.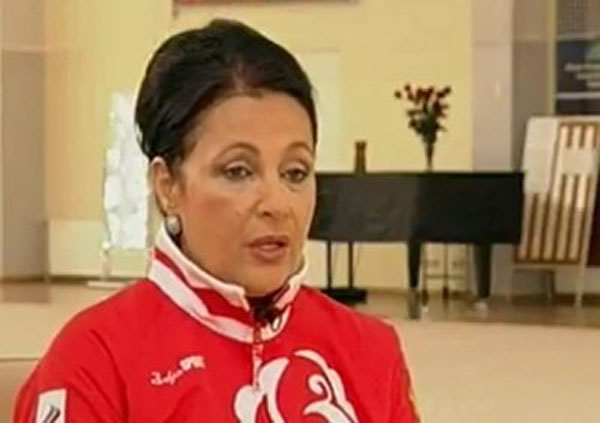 Mackenzie Bezos is a novelist. A prize-winning one at that! Her novel, The Testing of Luther Albright won her the national book award. This writer got her college degree from Princeton, which explains why she and her billionaire husband donated $15 million to its Neuroscience department.
Anne Wojcicki is a talented biotech analyst who founded a genetic testing company named 23andMe. The couple has plans to donate DNA samples of their child for a 23andMe mapping project that aims to further research on eradicating disease. Wojcicki holds degrees from Stanford and Yale. Sergey Brin picked well.
Dating: Brazils richest man Eike Batista
She looks like a Brazilian supermodel, but Flavia Sampaio is really a lawyer by profession. She uses her professional expertise to do social work in Brazil. She has been dating Brazils richest man Eike Batista for four years now, and they still seem to be going strong.
Married to: Indian industrialist Mukesh Ambani
While Mukesh Ambani manages his multiple businesses, Nita Ambani stays busy in myriad ways. Not one to sit at home, Nita is an active fundraiser for various charitable organizations supporting disaster relief, education and the blind. She also happens to be co-owner the cricket team from her home city, the Mumbai Indians.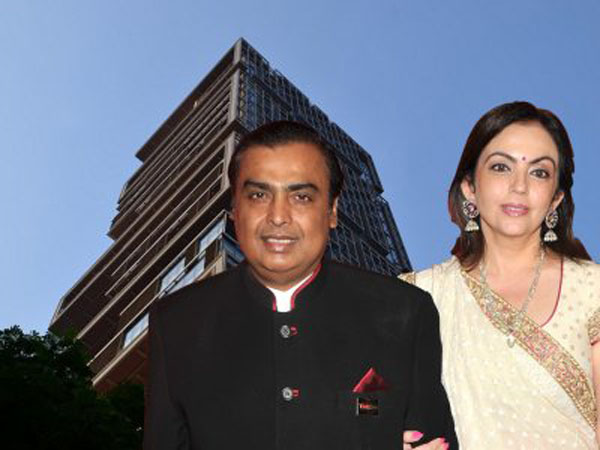 She travels the world, educating people about Islam and Arab relations. Armed with a Princeton degree, she has also published two books and is a United Nations ambassador. A truly self-made woman, Queen Noor is the widow of the late King Hussein of Jordan, and is currently seeing Mexican business magnate and philanthropist Carlos Slim Helu.
Married to: French businessman Francois Henri-Pinault
The ever-desirable Salma Hayek is not just a pretty face. The top-billed Hollywood actress was even nominated for an Oscar thanks to her performance in the movie Frieda. She has long been associated with UNICEF and with raising awareness for childrens vaccines. Her husband Francois Henri-Pinault is the CEO of PPR, a company that owns luxury designer labels like Gucci and YSL.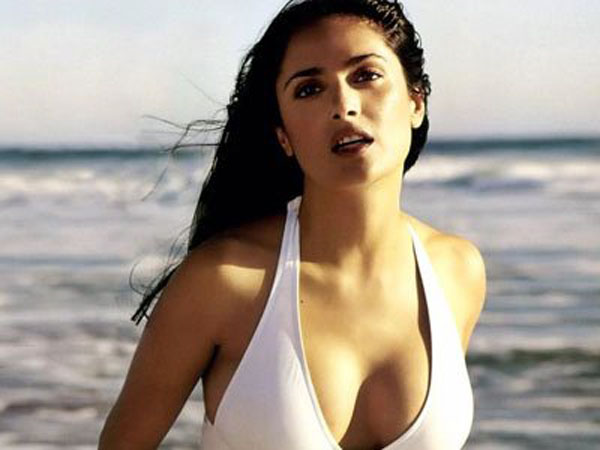 Married to: American industrialist Peter Brant
Perhaps more than anyone else on this list, Stephanie Seymour represents the stereotype of supermodel billionaire wives. She is a former supermodel who has graced Vogue and Sports Illustrated. Seymour and Peter Brant did nearly separate some time ago, but they are back together again.
Dating: Russian business tycoon Roman Abramovich
The fashion forward Dasha Zhukova is a great match for Russian tycoon Roman Abramovich. However, she is also her own woman. The ever-versatile Zhukova is a magazine editor and a fashion designer. She has even opened a museum of contemporary art.
Katie Holmes Teams Up With Valextra For A $4K Luxury HandbagIt has become common for celebrities to lend their names to fashion…
Dovi Frances, a Young Financier has Created the Record of Most Expensive Life Insurance Policy
Singapore Expected to Retain its Position as the Richest Country Even in 2050
Russian Billionaire Alisher Usmanov Spends almost a Third of His Income from Facebook shares to Buy a Private Jet, the Biggest in Russia
Your Weekly Dose Of Luxpresso: Newbie Billionaires and Pet Millionaires
Michele Puzzolante creates a Solar Powered Floating ResortA Coca-Cola Bottle Lamp to be Auctioned with Advertising Memorabilia
Your email address will not be published.Required fields are marked*
11 Female Travel Influencers from Instagram to Kick You Insta Travel
Millionaires to Pick Yachts, Jets, Supercars, Private islands Online via Hush Hush