When looking for a possible date, people always take into account several attributes. The factors will vary from person to person and also from one situation to another. Common aspects comprise of physique, mannerism, grooming, social skills, and much more. Some of the interesting women that you may find worthy of date are ladies from Ghana. The following are some reasons why dating a Ghanaian lady is worth giving a shot:
Anyone who has ever met a woman from Ghana can attest to the fact that they are among the women with well curved bodies. They pride themselves in having a good bust and also a well endowed behind. Their good physical attribute is one of the main reasons many men prefer dating Ghanaian women. This characteristic applies to women from nearly all tribes in the region.
See Also:100 Nice Things To Say To Your Girlfriend
Like many other men, you probably pay attention to a womans facial beauty. Also, you may prefer a woman with very smooth skin-texture. Quite a number of women from Ghana are very attractive. Some of the tribes that particularly stand out are the Ewe and Hausa. Their women have light-complexion and stunning facial features.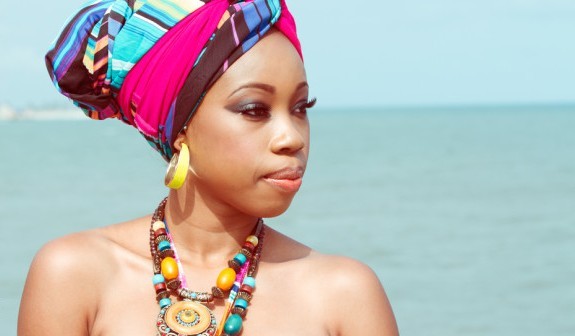 If you are looking for a date with intention of taking the relationship to the next level possibly marriage, then you will be looking for wife material; a woman who can take good care of you as well as the home. You should consider dating a girl from the Fante or even the Hausa tribe. They are down to earth and make very good and faithful wives.
Generally, compared to women from other regions, Ghanaian ladies are quite respectful. They dont brag, they are good listeners, and are also not so money minded. They value the relationship more than a fat bank account. Nonetheless, this trait is not applicable to all women. A common stereotype is that the Ashanti and Krobo women love money.
If you are looking for a highly principled and cultured woman, you will surely appreciate dating a lady from Ghana. The women especially from the northern territory are firmly glued to their cultures. They are taught to respect their men always. Women from tribes such as Mole-Dagbon and Konkoba top the list of the most cultured.
Another good reason to date a Ghanaian woman is due to their supportive nature. Many women from the region still adhere to their traditional upbringing. They will always try to support their spouse at all times. Some will even make sacrifices just to see the relationship work. Girls from the Kwahu and Konkoba tribes are well-known for supporting their spouse.
The above are general attributes that are found in most women from Ghana. Nonetheless, each girl will have her own unique characteristics. Therefore, it is important to try and find out more from your date rather than following stereotypes. You may miss out on a good chance to hit-it -off with a good lady simply because you chose to believe what you think is true.
Ghanaian women are also well-mannered. They will behave and dress in the appropriate manner at all times. They really value the image they display in the society. In fact, ladies from the Hausa tribe are known to avoid any public display of affection. The women also do not like kissing.
If you fancy going on a date with a sophisticated lady, then Ghanaian women are well suited. Ladies fromtribes such as Ashantior Fante tribes are always in touch with the modern world. They are also known to be quite confident, sophisticated and never afraid to express themselves. They also love good life and living large.
Another feature that makes ladies from Ghana good dates is their ambition. They never back down from a date or afraid to express themselves. Their ambitious nature makes them quite interactive and fun-loving. They also make the date quite exciting. This trait is most noticeable in Ashanti women.
You may choose to go on a date with a woman from Ghana just to have a different experience. The interaction will give you a chance to meet someone from a totally different culture. Also, it comes handy in breaking the monotony of dating from same culture or tribe.
12 Exceptional Birthday Gift Ideas For Your Boyfriend
data-matched-content-rows-num=2 data-matched-content-columns-num=4 data-matched-content-ui-type=image_stacked data-ad-format=autorelaxed
14 Most Recent Ghanaian Celebrity Divorces That Shocked The World
Importance Of Wedding Anniversaries And The Perfect Anniversary Gift
70 Funny Questions You Can Ask a Girl to Make the Day Lively
Mohamed Salah Bio, The Wife and 5 Reasons He Deserves African…
Ghana Police Service: Structure, When And How To Contact Them
10 Ghanaian Foods You Must Eat for Flawless Glowing Looks
Comfort Adwoa Okorewah Bio: Amazing Facts About 108-yr-old Woman With 107…
Mohamed Salah: Fast Facts About The New BBC African Footballer Of…
Are Online Casinos and Sportsbooks Legal in Ghana?
Still Single? Here Are Top 10 Delicious Ghanaian Dishes That Keep…
Starr Fms S Concert: Everything You Need To Know
Kaymu Ghana: How To Navigate Online Shop and Get Best Deals
Ghana Statistical Service: What They Do and How to Navigate the…
Kwesi Appiahs Solar Factory: Things Ghanaians Must Know About The Manufacturing…
Joselyn Dumas Biography, Daughter, Relationships, Failures And Other Facts
Accra Flood Forecaster: Everything About The App And How To Download…
Meet Lorde Pitcher, The Ghanaian Child That Became A Celebrity From…
Stephen Atubiga Bio: Things You Must Know About The NDC 2020…
Dr Gloria Osardu Bio and Facts About Ghanas 27-Year-Old PhD Holder
20 Most Beautiful Ghana Pictures Youve Never Seen
Top 7 Best Ghana Beaches You Must Not Fail To Visit
Everything you Must know About Guinea-West Africa Ebola Outbreak
Write CSS OR LESS and hit save. CTRL + SPACE for auto-complete.